What is Goddess Yoga?
Goddess Yoga, as taught in the tradition of Goddess Yoga International®, is a fusion of VINYASA YOGA, BELLYDANCE, Kundalini inspired BREATHWORK, and guided MEDITATION. Awaken your INNER GODDESS through the art of SACRED and SENSUAL MOVEMENT, vibrant MUSIC, Goddess ORACLE CARDS, high quality ESSENTIAL OILS, and the healing power of CRYSTALS and SEMI-PRECIOUS STONES.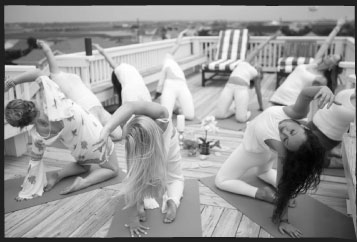 Goddess Yoga fosters SISTERHOOD and CONNECTION with other women, EMPOWERING WOMEN to experience their own STRENGTH and BEAUTY, inside and out. By combining the wisdoms of many ancient traditions, Goddess Yoga has the power to help women HEAL OLD TRAUMAS, ENGAGE in NEW WAYS of THINKING, feel ALIVE, RADIANT, and SENSUAL, and have lots of FUN doing it.
NO YOGA OR BELLYDANCE EXPERIENCE IS NECESSARY TO PRACTICE GODDESS YOGA. Transwomen are more than welcome.
Goddess Yoga is ideal for women who are struggling with a negative body image, healing from sexual abuse, and women who are postpartum or are trying to conceive, or women who want to connect with their sensuality and to love themselves, inside and out. With regard to pregnancy and Goddess Yoga, it is not recommended that you start any new physical activity while pregnant, and so, Goddess Yoga is only recommended for prenatal women if they have already been practicing Goddess Yoga for some time.

CLASS DESCRIPTIONS, PRICES, AND SCHEDULE:
GODDESS YOGA CLASS: a 60 minute vinyasa yoga/bellydance class that incorporates the above elements into an energetic, MAGICAL practice. Currently only offered Wednesdays evenings from 5pm-6pm, starting Sept. 6, 2017.
Drop-in price: $18/class. (Price includes online payment processing). Please click here to register.
To make classes run smoother, all payment is due at the time of registration. Refunds are available up to 24 hours before start time of the class.
GODDESS YOGA EXPERIENCE WORKSHOP: a workshop series of seven 90 minute classes that incorporate the same elements as the Goddess Yoga Class (yoga/bellydance flow, essential oils, guided meditation, and oracle cards) as well much, much more. Through guided WRITING EXERCISES and GROUP SHARING, participants of the Goddess Yoga Experience learn to MEDITATE like a GODDESS, MOVE like a GODDESS, and MANIFEST like a GODDESS.
Each class will focus on BALANCING each of the seven CHAKRAS, the seven energy centers of the body, and include the use of ESSENTIAL OILS and SEMI-PRECIOUS STONES associated with each chakra. As I feel it is important to keep the continuity of the group through the workshop series, no drop-in option is offered for the Goddess Yoga Experience Workshop. Currently offered every other Tuesday evening from 5:00pm - 6:30pm, starting Sept. 12, 2017. Exact dates: Sept. 12 and 26, Oct. 10 and 24, Nov. 7 and 21, and Dec. 5, 2017.
Workshop price: $160.00.
To register for the Goddess Yoga Experience Workshop, please email me at angemackay@yahoo.co.uk. Payment is due in full before the first class and can be made through credit card or e-transfer. Refunds are available up until 24 hours before the start time of the first class.

All Goddess Yoga classes and workshops are taught at the
ASHTANGA PRACTICE SPACE
located at
Studio 1/A (upstairs), Creative Crossing, 2526 Agricola St. Halifax, NS.
Twitter: @AngelaDMac
Email: angela@halifaxhealth.ca
www.knottedwordscelticart.com